Most Outstanding Carpet Cleaning in Boulder
Step 1…
If you have not already done so, we will pre-vacuum the areas to be cleaned with our high powered 4 levels of filtration vacuum to remove dry, gritty soils. We will also vacuum along the edges of the baseboards to remove dry soils, hair, and dust.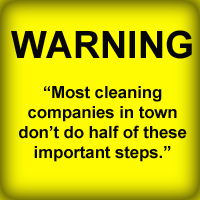 Step 2…
Pre Condition all carpeted areas with alkaline cleaning agents to loosen sticky, tracked-in dirt and oily types of soils.


Step 3...
Free spot cleaning to attempt removal of stubborn spots like gum, wax, spills, ink, food, mud, rust, wine, and husband caused spots.


Step 4…
Your carpet is cleaned and rinsed with 180+ degree Ph balanced water from our truck mounted machine. This dirty water is extracted with our "Cleanmaster" RX-20 rotary jet extractor power head which gently agitates your carpet fibers while removing up to five times more soil than the standard scrub wand that the majority (over 70%) of carpet cleaners use.


Step 5....
After cleaning each spot up to eight times, we use the standard cleaning wand to remove soil and moisture from areas we could not reach with the rotary jet extractor tool. Your carpet or textile is fully rinsed and left in a PH balanced condition with a $52,000 truck mounted system with 180+ degree water.


Step 6...
FREE spot cleaning of remaining spots that did not respond to our cleaning procedures. Most cleaners charge much more for even simple spot removal efforts.


Step 7...
Your carpet will be protected (if you request this very important step) and groomed. Power turbo dryers will be installed in each area as we clean to ensure a very quick dry time.


To see videos of all that we can accomplish using state of the art cleaning techniques in cleaning your carpet, upholstery, and tile and grout please visit:

Visit www.SpotCleaningExpress.com





Experience the most thorough carpet cleaning with very quick dry times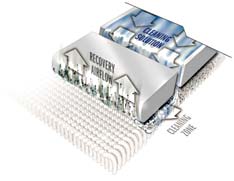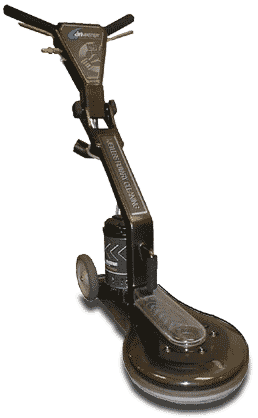 Your carpet will be cleaned in strict accordance to what carpet makers recommend. In our quest for giving you the best cleaning ever, we employ a state of the art tool that gently agitates your carpet to give a thorough cleaning while making 650 passes per minute over your carpet and removing the majority of the water used in the process.

You can now get your carpet "hot water" steam cleaned and dry within 4-6 hours. You'll get cleaning with a state-of-the-art system to rinse your carpet with 180°+ water. This system is unlike anything you've ever seen in carpet cleaning and is little used in the residential carpet cleaning industry as it requires more technical skill and a higher level of training to use. We are one of the only companies in your area to use the machine for the majority of residential jobs as very few companies are willing to spend the time it takes to train their technicians in the use of this $3000.00 cleaning machine.

We have a $115-125 minimum (slightly higher minimum in areas outside of Boulder) which includes 100 square feet of full service carpet cleaning as described above. Each additional square foot is $.44 if we are not moving furniture. If we are moving furniture (outside of the living and dining rooms), the price is an additional $5.00 per piece of furniture moved (there may be a small additional charge for beds, dressers, and large items). The less furniture we move, the cheaper the price. We will do anything that you need to be done, but we charge extra for furniture moving as the majority of the carpet that needs to be cleaned is accessible without moving the furniture, and we believe that our highest and best use is in using our state of the art cleaning systems and time for cleaning your carpet rather than moving furniture.



Benefits over scrub wand or other inferior types of cleaning:
Reduces the possibility of spots returning

No mold growth in your carpet

Creates a healthier environment with lower moisture in your home

Flushes the fibers with hot water instead of dry chemicals (as "dry cleaning")


See what carpet makers recommend for carpet cleaning.


Bonus Gift : A FREE bottle of our professional spot remover (when you mention this offer on our web site). Our clients love this product. This is one of the excellent spotters we use to clean with. It works great on pet stains, drink spills, and most common spots if you apply the spotter as soon as the spill occurs.



Click Here for an estimate RIGHT AWAY.

Or, you can do things the easy way and call during reasonable hours (303) 938-1793 (Boulder, Colorado) to obtain a great quote of how much we charge to make your home fresh smelling, healthy, and to have your carpets and other areas or items looking as close to new as they can possibly be!


How to Get Ready For Your Carpet Cleaning
Vacuum your carpet from wall to wall. Prepare your carpet to be cleaned: Extra charges are not applied if we are not required to move furniture. If furniture moving is selected, we move sofas, chairs, plants, tables, etc. An extra fee applies to dining room tables, beds, china cabinets, and bedroom furniture, and any large items . We will place a protective tab under each leg of any furniture that is moved, which should be removed after three days. All breakables must be removed for us to move an item. Pets must be placed in an area that we are not cleaning so we do not disturb them.

Save us a parking space near your door. Remember, we use hoses to extract the soiled water, so make sure we can park without having to place our hoses across a street.



Use caution around the hoses we bring in; tripping and slipping may be a hazard.



Tell us your every concern. Never be too shy to complain. We want you to remember that we were the very best service company you have ever needed to use for any service! If we forget something, we really do want to know so we can continue our learning process and continue getting better each year!



Drying Tips:
Before we arrive, keep the temperature about 70 degrees if possible. Air conditioners dehumidify the air. Forced air furnaces should remain on as they help to dry the air. Swamp coolers should be turned off as they increase the moisture content of the air. Turn on ceiling fans and bathroom fans to remove moisture and circulate the air so the moisture is removed from your home as quickly as possible.

48 hour cancellation policy.
We know your time is valuable. If we know we will not be able to arrive at the scheduled appointment time- we will call you if we are going to be be more than 10 minutes later than the scheduled time. We will automatically give you a 10% discount on the entire cleaning if we arrive later than 1/2 hour from the scheduled appointment time. We ask that you do the same for us if you must change the cleaning time or day. If you must cancel or reschedule, please let us know within 48 hours or a cancellation fee may apply.

Please note: The estimated price given on the phone is merely an estimate. The prices mentioned on this site are subject to change. We will measure your area and give you an exact price before we begin. The regular cleaning price includes all pre-spotting, some furniture moving, and the very best hot water extraction cleaning that exists. The only item not included would be protecting your carpet. If you're interested in protecting your carpet from soil, wear, and stains, ask us about protecting your carpet with our state of the art protector.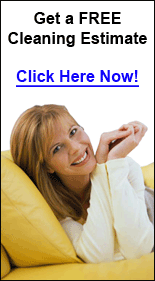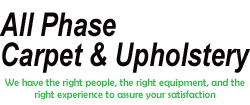 Main Page